The Changing World of Retirement Planning
Classroom Instruction for Adults - Ages 50 to 70
Thursdays, Sep 26 & Oct 3
University of North Carolina
School of Education Building
Saturdays, Sep 28 & Oct 5
1300 Spring Garden Street
Greensboro, NC 27412
This is a two-day course that takes a more comprehensive, proactive view of your retirement in the context of the 21st century. The course is taught by a nationwide network of instructors. They are financial professionals from your community who bring years of experience and knowledge from their careers in personal finance. If you have questions on how the principles learned in class apply specifically to your financial situation, you may arrange for a private strategy session with your instructor after the conclusion
of the course.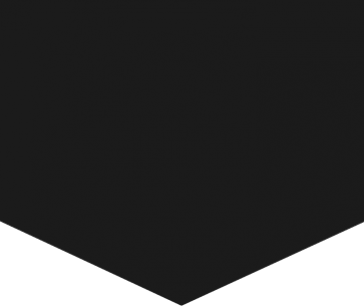 What is The Changing World of Retirement Planning?
RETIRING IN THE
TWENTY-FIRST CENTURY
Explore an updated approach to retirement planning that accounts for possible challenges and pitfalls.
Discuss strategies that you can implement that may help insulate your assets from the impact of higher taxes.

RETIREMENT DISTRIBUTION PLANNING
Learn about the 3 types of investment accounts and how to use them to maximize cash flow in retirement.
Discuss strategies and techniques to reduce or eliminate estate taxes, delays, and legal challenges after death.
MAXIMIZING
SOCIAL SECURITY
Social Security can be taxed.
Learn about the impact of Social Security taxation on your retirement.
Discuss the 2 types of investment risk in every investment portfolio and how to mitigate them.
RETIREMENT DISTRIBUTION PITFALLS
Review retirement pitfalls and outline strategies designed to create more certainty in your retirement plan.
Learn about Medicaid rules, strategies used to mitigate long-term care risk, and long-term care planning.
Each registration comes with a two-volume set of workbooks that pairs with the course, providing examples and illustrations.
This course is offered by the Society For Financial Awareness. SOFA the organization, does not offer to sell financial products nor promote any one particular company. Though the presenter may mention specific financial instruments and their functionality, SOFA's role is only to educate and inspire. SOFA only represents the educational workshop - all other endorsements are non-SOFA related.
The University of North Carolina is not affiliated with the event and should not be contacted regarding the program.
Investment advisory services offered through Horter Investment Management, LLC, a SEC-Registered Investment Adviser. Horter Investment Management does not provide legal or tax advice. Investment Adviser Representatives of Horter Investment Management may only conduct business with residents of the states and jurisdictions in which they are properly registered or exempt from registration requirements. Insurance and annuity products are sold separately through Roadmap Financial Consulting, LLC. Securities transactions for Horter Investment Management clients are placed through E*TRADE Advisor Services, TD Ameritrade, and Nationwide Advisory Solutions.
Copyright © 2019